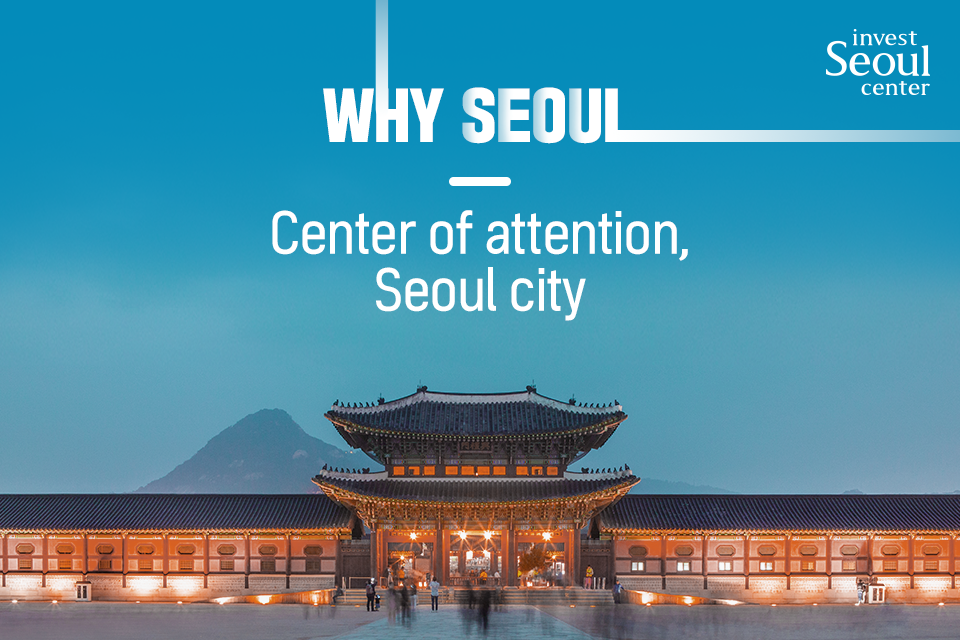 Center of attention, Seoul City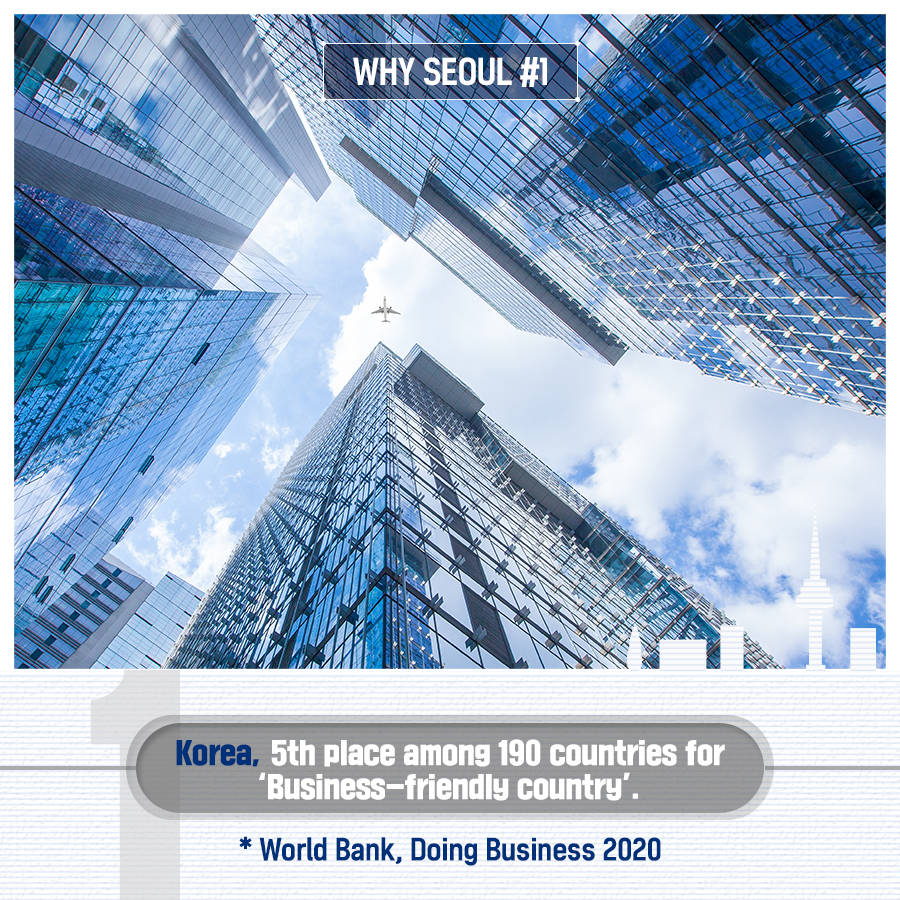 Korea, 5th place among 190 countries for 'Business-friendly country'.
* World Bank, Doing Business 2020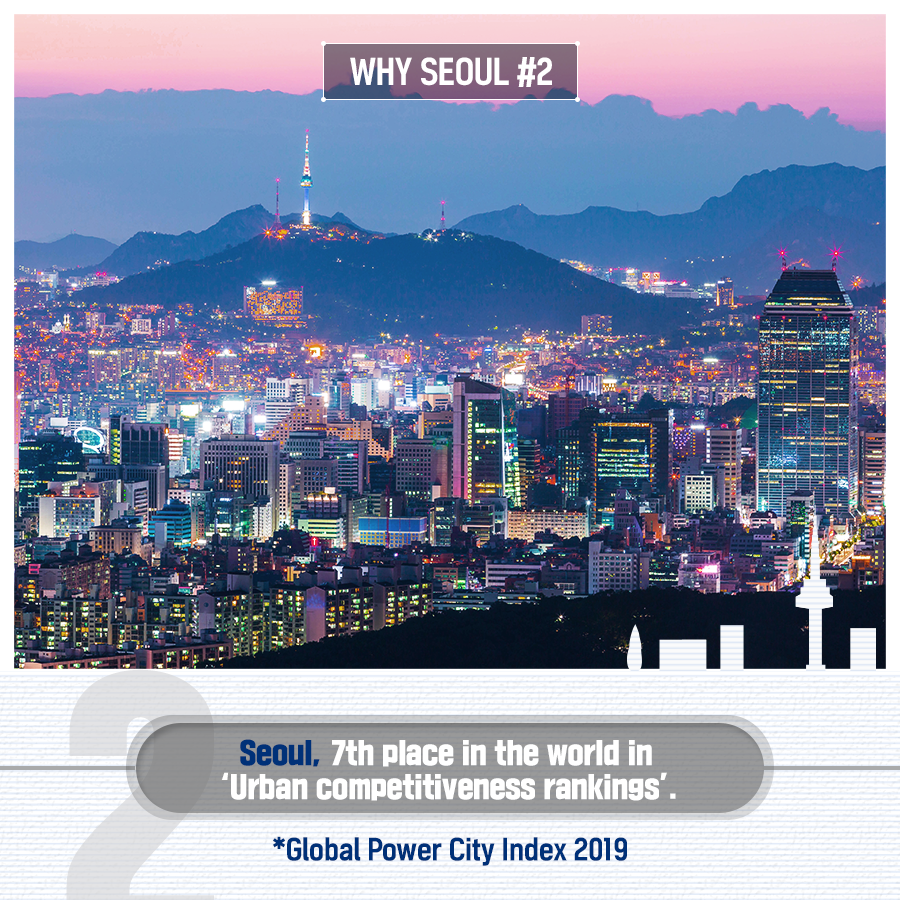 Seoul, 7th place in the world in 'Urban Competitiveness rankings'.
*Global Power City Index 2019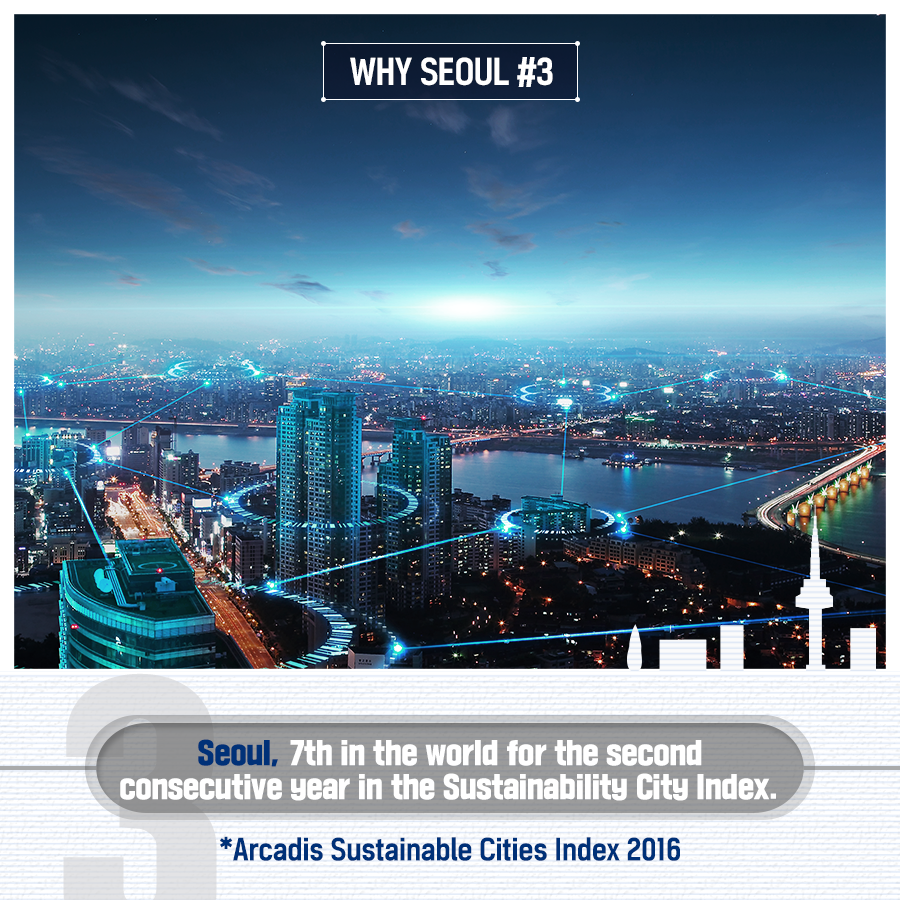 Seoul, 7th in the world for the second consecutive year in the Sustainability City Index.
*Arcadis Sustainable Cities Index 2016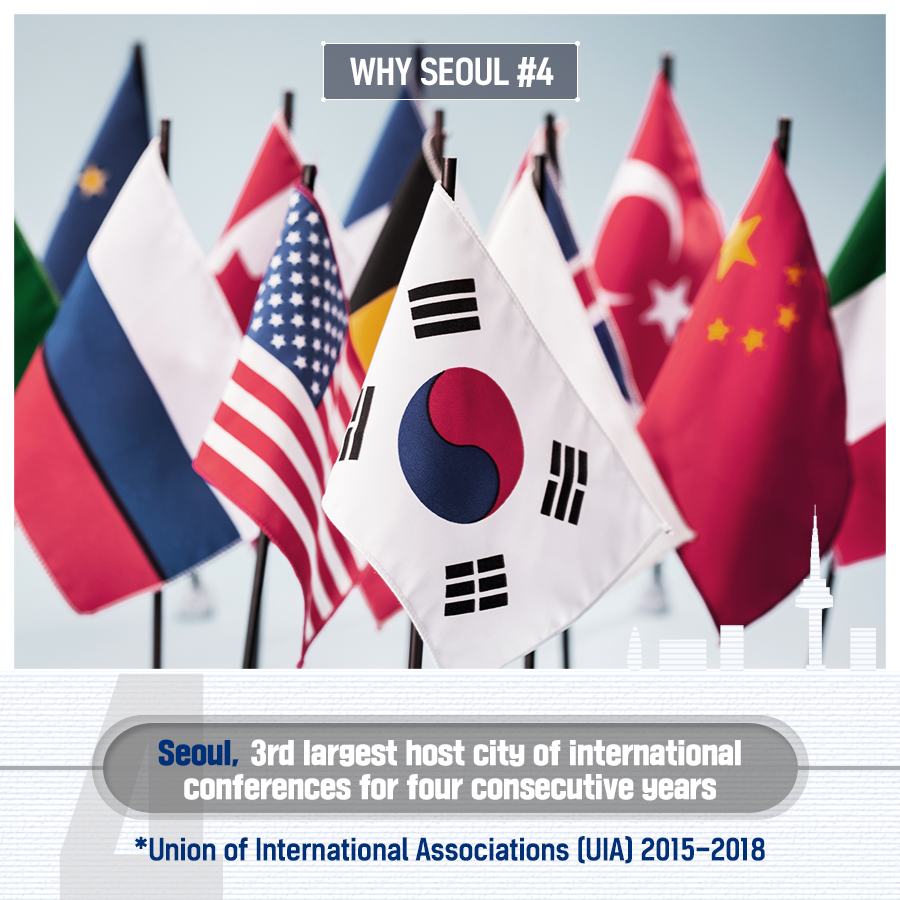 Seoul, 3rd largest host city of international conferences for four consecutive years
Union of International Associations (UIA) 2015-2018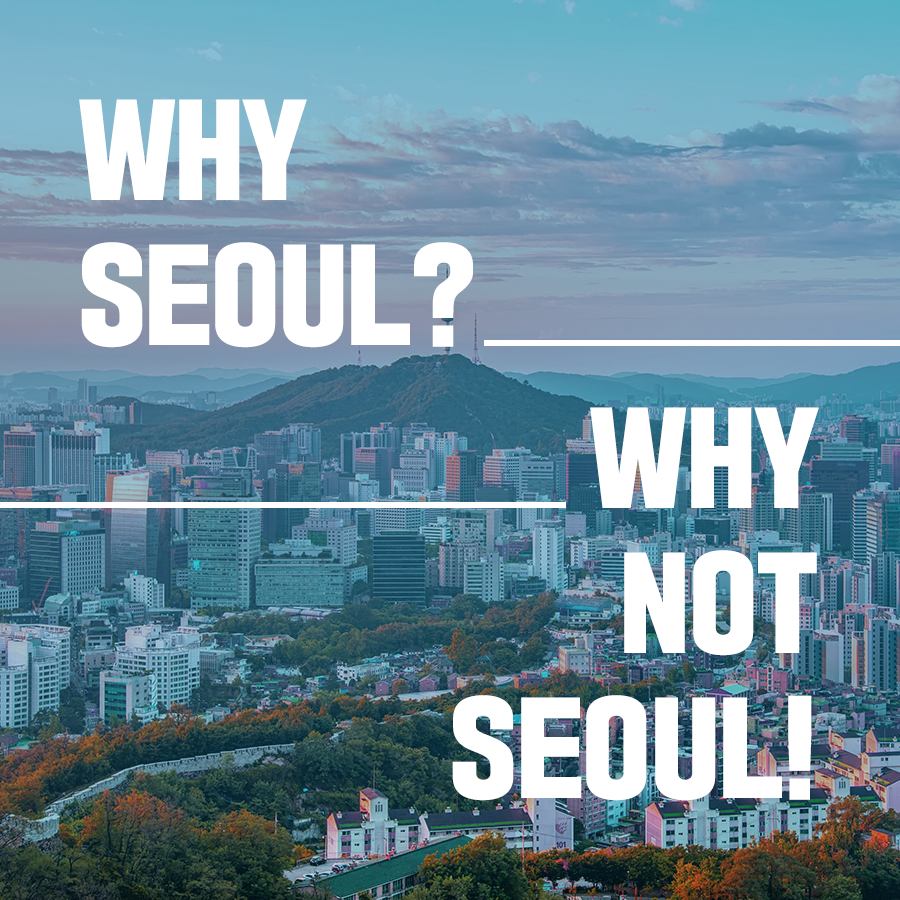 WHY SEOUL?
WHY NOT SEOUL!