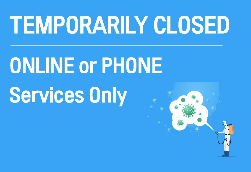 최근 물류센터 관련 코로나 감염확산 우려에 따른 정부의 방역강화 조치로 공공시설 대면 사업 이용이 한시적으로 중단됩니다.
컨설팅, 교육 등 센터 프로그램은 6월 14일(금)까지 한시적으로 비대면으로만 제공되오니 이용에 참고하시기 바랍니다.

문의전화 : (02)6361-4120
이메일 : sgcbiz@sba.seoul.kr
Public facilities will be shut down for the next two weeks due to the spike in virus cases tied to a distribution facility.
Please be advised that only non-contact services will be available at the Invest Seoul Center until Friday, June 14.
Inquiry : (02)6361-4120
Email : sgcbiz@sba.seoul.kr